I have recently been nominated for the Liebster blog award by
With Each Passing Day
. Thank you so much for this recognition...it totally made my day when I found out! I really appreciate all the love and support from everyone.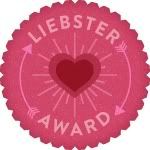 The Liebster Blog Award is given to upcoming bloggers who have less than 200 followers. The Meaning; Liebster is German and means sweetest, kindest, nicest, dearest, beloved, lovely, kind, pleasant, valued, cute, endearing and welcome.
Here are the rules for receiving this award:
1. Each person must post 11 things about themselves
2. Answer the questions the tagger has set for you plus create 11 questions for the people you've tagged to answer.
3. Choose 11 people and link them in your post.
4. Go to their page and tell them.
5. Remember, no tag backs!
1. My friends call me a social butterfly and I love meeting new people.
2. I've definitely caught the travel bug and have been to over 10 different countries.
3. I lived in Sydney, Australia for a year with my boyfriend just to work and travel.
4. My favorite band has been and always will be, Hanson (since '97)!
5. I love to eat and enjoy trying new restaurants/cuisines whenever possible.
6. I have an allergy to mosquito and other bug bites.
7. I only recently succumbed to getting a smart phone in March.
8. I have a major sweet tooth and can never turn down dessert.
9. I tend to be a perfectionist and strive to do my best in everything.
10. I have 2 younger sisters who I adore and love shopping with.
11. I had straight cut bangs as a 10 year old and here I am today with a similar hair style.
With Each Passing Day's Questions
1. If you were given the chance to meet your favorite blogger, who would it be and why? Wendy from Wendy's Lookbook because I feel like we would hit it off and she's just so incredibly stylish.
2. What is your favorite movie?

Hard to pick one but I loved the Harry Potter series.
3. What is the one thing you cannot live without?

My boyfriend (and sleep)!
4. Do you speak another language?

I speak Cantonese and a little bit of French.
5. What country have you visited or would like to visit?

Just to name a few: UK, France, Indonesia, Japan but would also love to visit a country in South America or Africa someday.
6. If you could have any person's wardrobe collection, who would it be?

Diane Kruger and Olivia Palermo both have pretty amazing clothes.
7. Have you ever done anything spontaneous?

Hm, does quitting my job and moving to Australia count?
8.

If you could learn to do anything, what would it be?

To be a better cook because I love to eat! =P
9. What is one word that would describe your personality?

Outgoing
10.What was the best advice your mom ever gave you?

Never give up and be yourself.
11. If you could be any fictional character, who would you choose to be?

Katniss from the Hunger Games
1. Do you have a nickname? If so, what is it?
2. What is your biggest fear?
3. Who is your favorite music artist/band?
4. What is your favorite ice cream flavor?
5. Do you have a special talent and if so, what is it?
6. What is your favorite dessert?
7. Do you have any siblings? How many?
8. What is one thing you want to accomplish or try before you die?
9. Night owl or morning person?
10. What is the craziest thing you have ever done?
11. What is your current favorite piece of clothing?
Summer brings my dresses out of hiding! They are just so easy to throw on and look great with heels or flats. I have been reaching for them when I don't want to think about what to wear. Wearing a chambray knotted at the front instead of a cardigan makes the look more casual and effortless.
I adore matching these wedges with my dresses!
Accessories: H&M braided bracelet
(
similar
in a different color) --
thrifted 'knot' bangle
(
similar
)
-- faux pearl bracelet made by my sister (similar and on sale here) --
F21 woven ring
(
similar
in silver)
Feel free to answer my questions above even if I didn't tag you.
Even though I don't have many, I appreciate each and every one of my readers!